What's a Bobber and what's a Chopper?
What is a Chopper and what is a Bobber?


When you say chopper, many people think of a Harley Davidson. When you say "Bobber" you see a lot of people look at you in a questioning way.
Through the reality program American Chopper on Discovery Channel many people know the choppers. But what is the definition of a chopper and what is the definition of a bobber. And what is a scrubber anyway? Before I describe the difference between a chopper and a bobber they also have a lot in common. Both are no stock of motorcycles. Stock means that they are no longer standard or original. The bikes have been adapted on different levels by the owner.

Choppers
A chopper motorcycle is a modified engine. This one is no longer original. The engine has a different wheelbase. This means that the frame has been adjusted and that the wheels are further apart. The engine is longer. By changing the angle of the steering head and by using a longer fork, the wheelbase is longer. To make sure that the engine continues to steer properly, it is usually necessary to place the steering head next to the angled position and higher. It is an accurate job to adjust the engine frame, but this is an important condition for a chopper. By adjusting the frame, it is important that the steering characteristics remain good. Often a front fork stabilizer is fitted because the front fork can twist at this length.

In principle, all unnecessary parts are removed and many custom engine parts, such as custom exhausts, custom mudguards, custom oil tank and a custom fuel tank and custom forward controls are mounted on the engine. Of course the paintwork can be of different levels, but usually a chopper pays a lot of attention to this to make it as beautiful as possible. Also a lot of chromed engine parts are used.

A chopper doesn't look much like the original factory engine anymore. Only the engine, transmission and primary transmission are still original. Everyone knows the choppers from the movie Easy Rider. The chopper engine of actor Peter Fonda was called Captain America: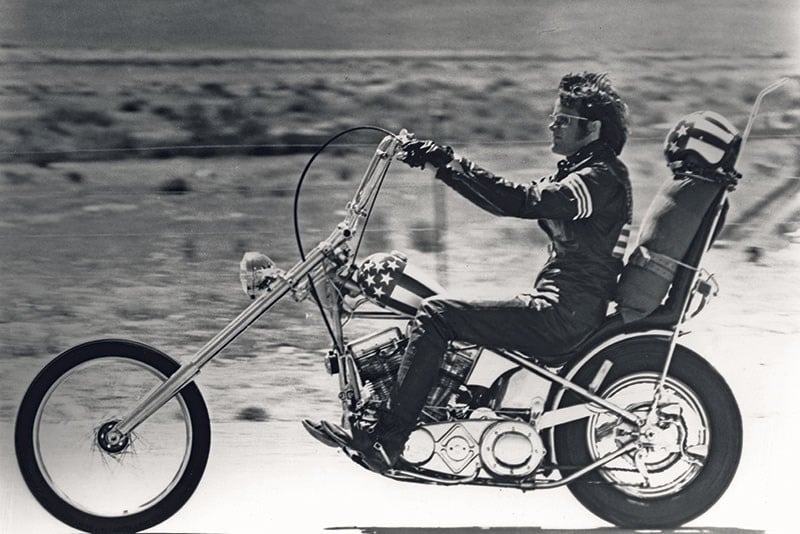 Peter Fonda on Captain America Chopper


Bobbers
The bobber is a stripped factory motorcycle stripped of all superfluous parts. Often they don't have a front fender and a very small rear fender. A bobber doesn't have a longer front fork or a longer wheelbase, but it does have a lot in common with the chopper: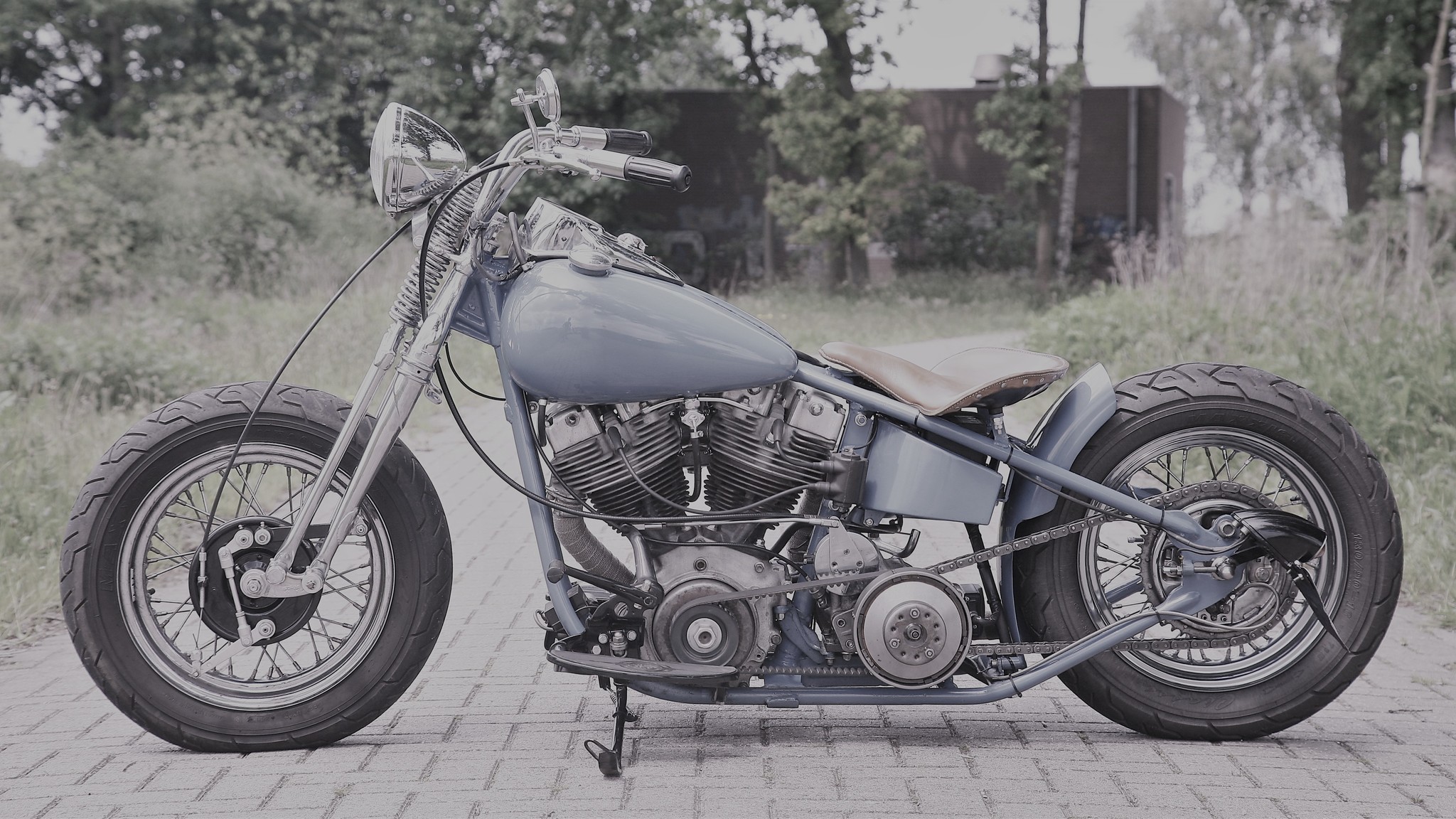 Bobber Motorcycle by Kollies Parts

Because the bobber, like the chopper has been stripped, the total weight of the engine has been reduced, allowing the engine to run a little faster. The origin of the bobbers comes from the period after the Second World War. In this period they started racing with the Harley Davidson engines that were used by the U.S. Army. These engines were cheap to obtain and by removing all superfluous parts they could make more speed. The current bobbers are often stripped of direction indicators and front fenders. Also a minimalist saddle is usually mounted. In general a bobber is a bare motorcycle without a lot of color or chrome. A bobber usually doesn't have a modified frame like a chopper and is therefore a bit easier to realize.

Check out our page with bobber motorcycle parts and chopper motorcycle parts!


Don Branscom

Posted on saturday 1 february 2020 18:31

Who wrote this? Wow!