Become a Kollies Parts dealer?
Do you want to become a dealer of Kollies Parts?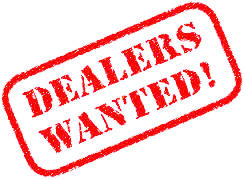 To be eligible to become a dealer of Kollies Parts, you must meet the following requirements:
You must have a physical store or webshop that can be verified.
Once you are approved as a dealer, you will receive a dealer login and password.
Dealer prices:
Kollies Parts does not use multiple price levels. Kollies Parts Dealers all receive the same dealer prices.
Shipment:
We have a warehouse in Rijen, North Brabant, the Netherlands. We charge the actual shipping costs. Orders that are received on working days (Monday to Friday) before 4:00 PM are usually shipped the same day. All orders are provided with a pdf invoice. We can also provide "Dropshipping".
The recommended retail price:
The sales price (retail price) must be maintained as indicated in the webshop.
Payment:
Kollies Parts Dealers pay online using the payment methods offered.
Interested?: